Do I have a surprise for you! So many of you have asked for a pattern for my Outburst quilt... well... Here it is! It is available now in both my Craftsy and Etsy shops!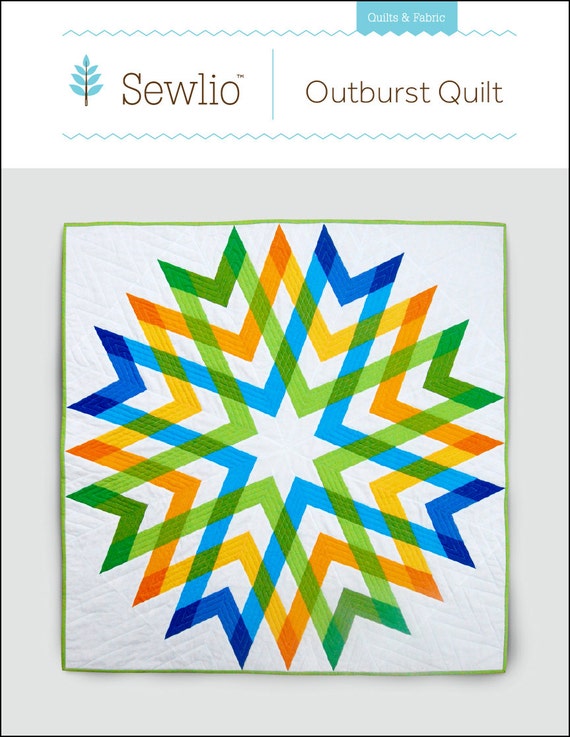 A few short weeks ago, I was asked by Robert Kaufman Fabrics to remake my Outburst quilt in blues, greens and yellows for their quilt market booth. I was quite surprised, and although I am in the middle of a couple other quilt projects, I had to drop them on the spot and say yes!
In the process, I made it my goal to finish writing the pattern and have it ready for purchase by quilt market! The pattern includes instructions for both my new version and the original pink/orange/yellow version. I also included a "design-your-own" coloring page and full instructions, in case you decide you want to play with the color a bit yourself!
In the spirit of celebration, I'm also linking up to Sew Mama Sew's Giveaway Day! In order to win a PDF copy of Outburst, please leave me a comment stating what color palette you think would be fabulous in this quilt. Comments will be open until May 16 at 7:00 pm CDT. For a second chance to win, like my new Sewlio Facebook page and comment on the Outburst pattern Facebook post letting me know you did. One winner will be chosen from the blog comments and one from Facebook comments. The winners will be announced and notified on May 17.